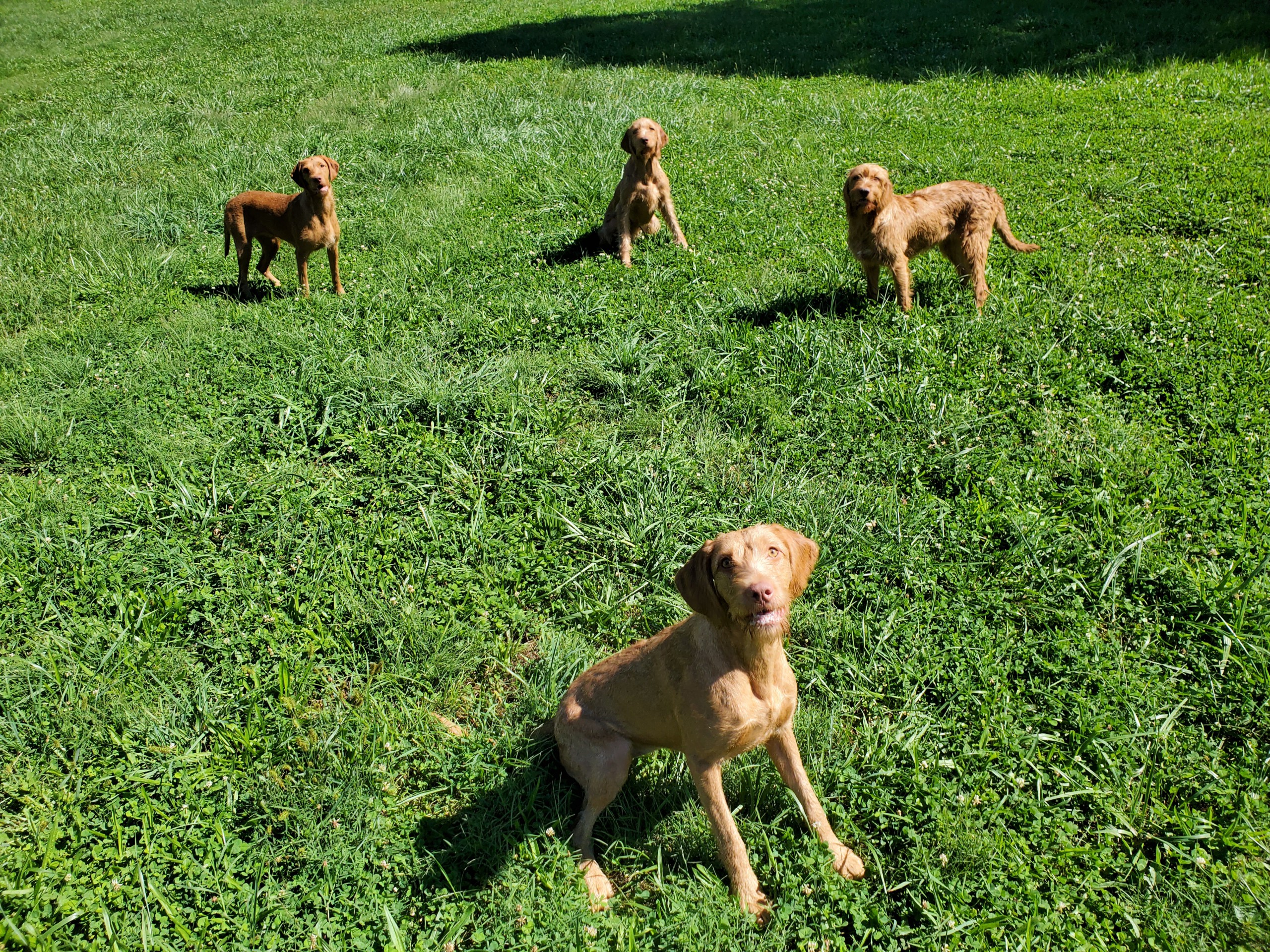 We are Brian Deacon and Michael Carland. Brian comes from an extensive Tech background and Michael's background is in hospitality. We got Jackson, our first WHV in 2017, and were immediately smitten with this fantastic breed, a year later we added Maggie and knew that there were more in our future!
When Maggie came to live with us, we were living in Asheville NC, and soon began to realize that they, like us, needed more space to roam than our small lot in town would allow. We happened upon a listing for a Victorian Manor house on 16 acres in Southwest Virginia and decided to take a look. The house was in a word, terrifying, it was in terrible shape, had been leaking for years, and had 10,000 square feet of pink carpeting, but we saw what would be and decided that it would be the perfect place for the dogs to enjoy, and give us the opportunity for our future goals.
We purchased Firmstone Manor in November of 2018, and in December we added Irisz to the pack. Charlotte joined us in April of 2019, and we set about getting back into daily routines and enjoying summer.
In January of 2020 Brian flew to Hungary to take Maggie for some training with her breeder and while he was there, he fell in love with Ezsme, she came to live with us two weeks later. We welcomed Harper in mid-March just as everything was shutting down with the pandemic. Maggie was stuck in Hungary until June, when she flew over with her new pack mate Kotta. Our last addition Kacér, joined us recently in October of 2020.
We have been extremely fortunate to have met and work with some amazing breeders both in the US and worldwide. We have also met many friends and mentors through, hunting and showing events, and our work with the Wirehaired Vizsla Club of America, Wirehaired owners are a truly special group of people.
We have worked with breeders across the world to select what we feel are an amazing group of diverse dogs and pedigrees for our family and our small breeding program. Please feel free to reach out with any questions you may have!