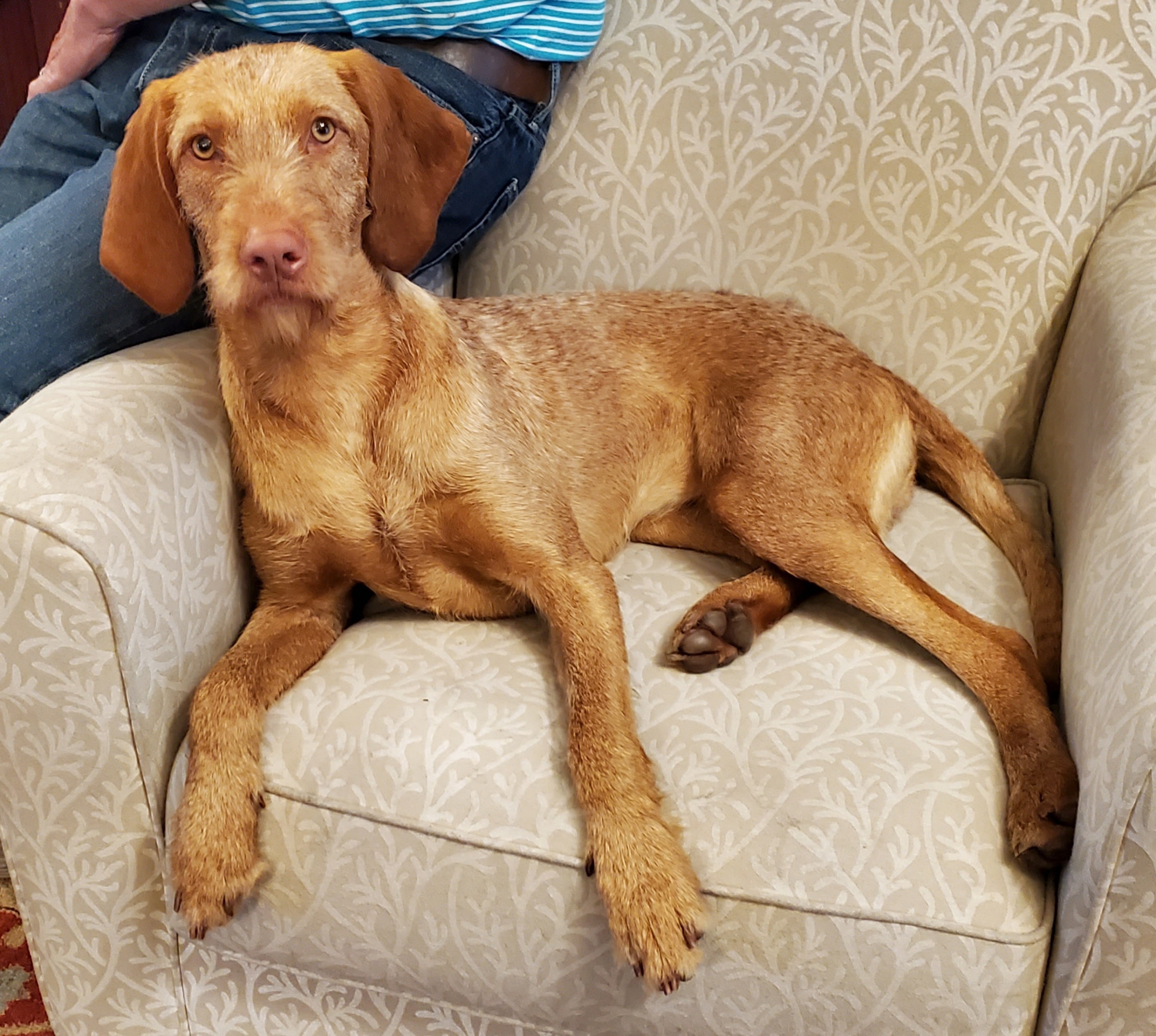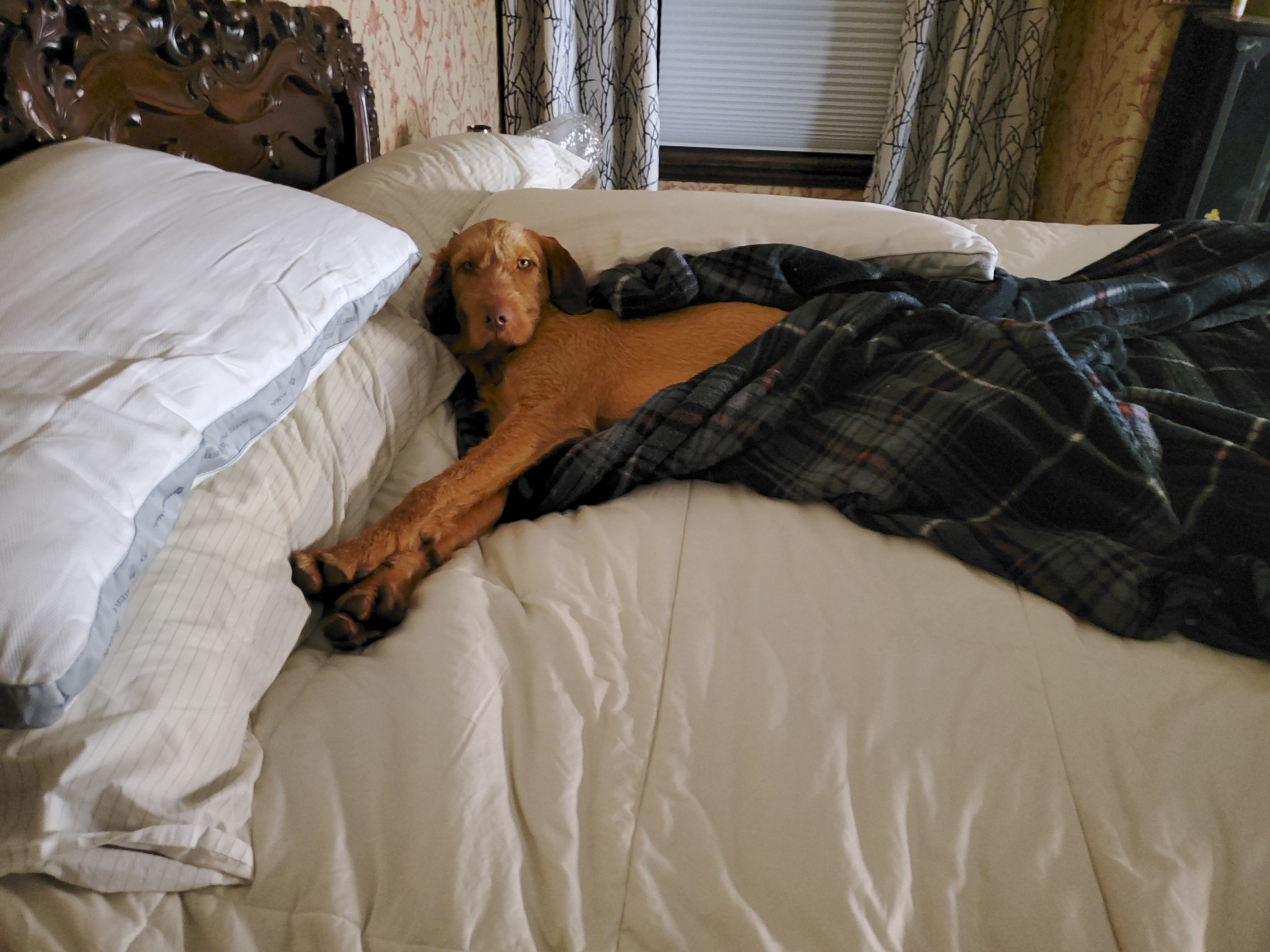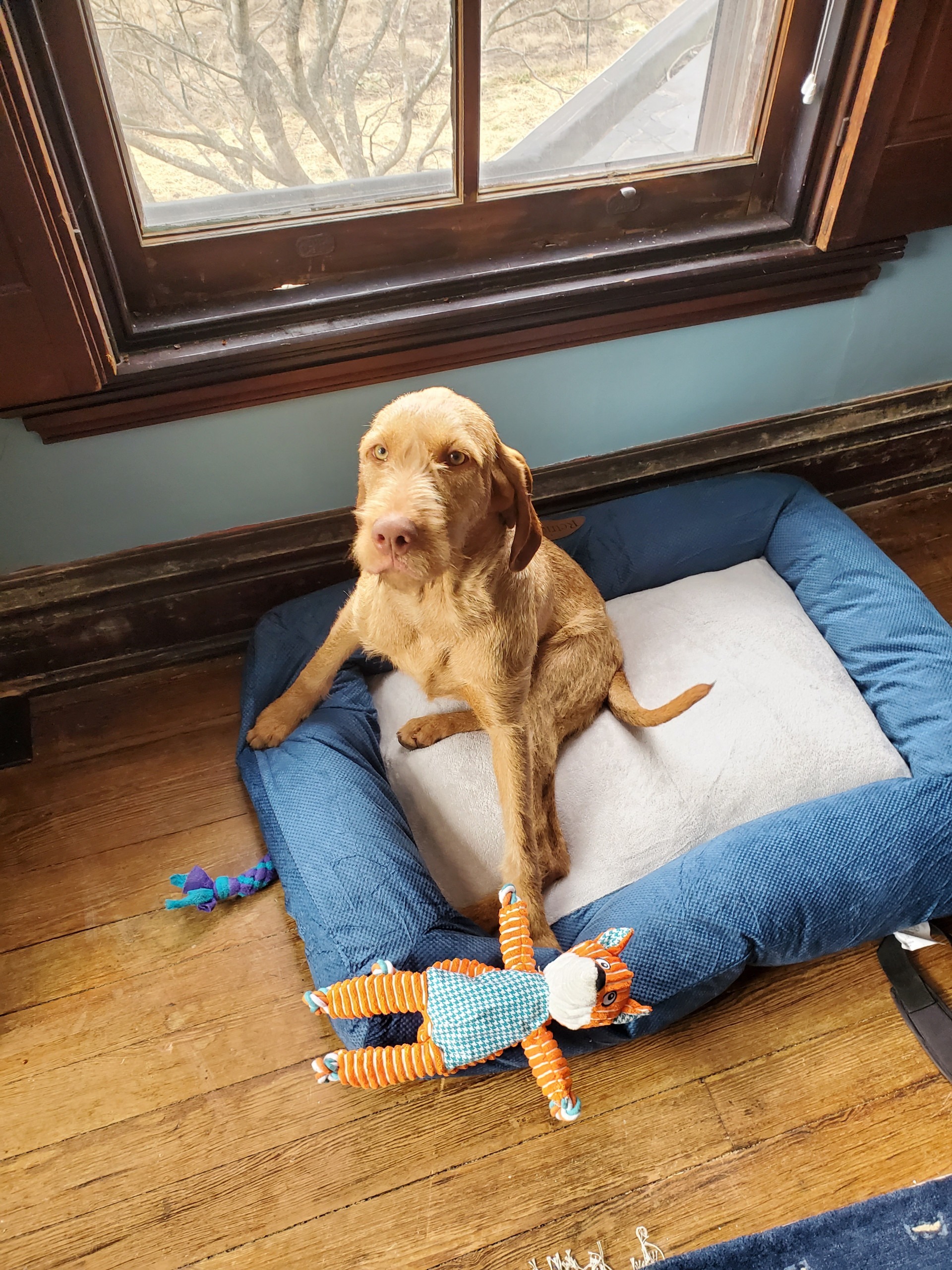 Eszther-Hazi Drotos Kotta
DAM: Pospataki-Drotos Eszter – MET DSZMV.5339/13
SIRE: Csovarberki Merges – MET DZMV.5427/13
Pedigree: Eszter-Hazi Drotos Kotta
Miss Kotta is a sweet hearted, spirited girl who is as sweet as they come. She is extremely athletic loves playing fetch and running wide open in the field with her best friend Harper. A great snuggler, she likes to sleep as close to you as she can!
Nicknames: Kotta-Sue, Koko, crazy girl

Favorite Treat: Chewy Jerky

Favorite Toy: Anything you throw!

Loves: Giving kisses and my BFF Harper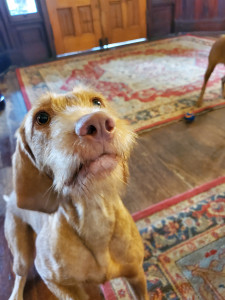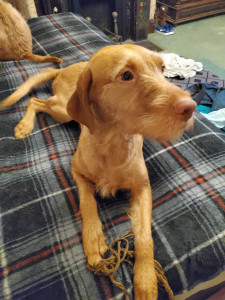 Hips: Good
HUU clear
Eyes : Normal
Elbows – Normal
Kotta is currently working on her AKC championship as well as preparing for hunt tests this spring.